Have you heard of the timeless old man with the long white beard, who is full of joy and happiness? Of the jolly character, who sees everyone as a child; some rather small, some even smaller?
It is very likely you have heard of him, as Santa Claus is one of the best-known and most loved people on the world. He's the ambassador of goodwill, visiting people all over world around Christmas, giving out gifts and happiness.
Santa Claus Office – a meeting place for those passionate about stories and tales
Santa's year starts and ends at Christmas, but what does Santa Claus do the rest of the year? Is he resting for the next high season, or is it possible to greet Santa Claus at other times than Christmas? Of course it is, at the Santa Claus Office!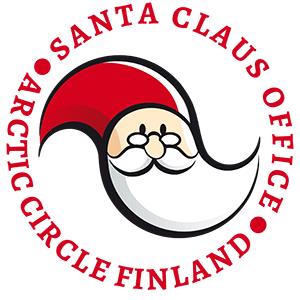 Santa Claus and his elves first opened the doors to welcome visitors in 1992. Since then, Santa Claus Office has been open every single day of the year, for over a quarter of a century.
Nowadays, hundreds of thousands of visitors of all ages, from every corner of the globe, come to chat with the world's most pleasant man at the Santa Claus Office.
For many, meeting Santa Claus can be a little overwhelming at first. But once the good behavior data has been analyzed and commended, visitors chat with Santa, perhaps revealing their own special wishes or dreams.
There is no admission fee to the Santa Claus Office and everyone is more than welcome.
Santa's roots: Arctic Circle – Rovaniemi – Lapland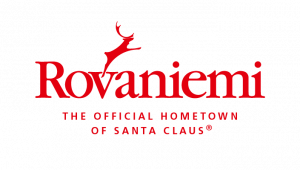 The Arctic Circle has always been the gateway to the northernmost part of Finland and Europe – the Gateway to Lapland. The Arctic Circle has also worked as a gateway to the timeless world of stories and tales, of which Santa Claus Office is a prime example.
Santa Claus has lived in Lapland for as long as he can remember, so when he decided, with the help of the elves, to build a meeting place for all fans of the Christmas story, the Arctic Circle was a natural location.
Rovaniemi, the capital of Lapland, lies in the Arctic Circle zone. The townspeople were extremely overjoyed in welcoming the ambassador of goodwill to their town, and so Rovaniemi became the Official Hometown of Santa Claus in 2010.
Fairytale content also for virtual visitors
Naturally, the use of homing pigeons for communications is still fresh in the mind of Santa Claus. When homing pigeons were invented, Santa saw this as a huge technological leap compared to the earlier smoke signals sent from chimneys. This allowed chimneys to be used for much more useful communications, especially during Christmas.
Today, Santa's virtual elves are more focused on this time and place, the current moment. And thanks to them, anybody anywhere can now visit the fairytale land of Santa Claus, even from their own living rooms. Start you armchair travel by joining the very exciting Santa's Elf Club. Ferdie the Elf has a thrilling tale to tell about your or your loved one's gift.
You are welcome to visit us
Hundreds of millions of people all over the world dream of meeting the real Santa Claus. And Santa Claus just loves meeting and chatting with his friends, including you.
Santa Claus warmly welcomes his virtual guests and guests arriving to Lapland in person to meet him at the Santa Claus Office.