Meet Santa Claus every day of the year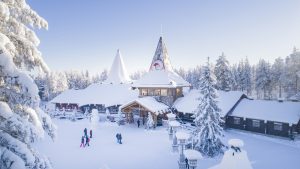 Entrance and meeting Santa Claus in Santa Claus Office is free of charge.
Opening hours
Santa Claus Office is open every day of the year. The entrance is free, and no tickets are needed. Please check the opening hours here .

Bookings
Kindly note it is not possible to book a meeting time. If there is a queue everybody waits for their turn to meet Santa Claus.
Photos and video
During the visit our photographer Elf takes photos and video of your meeting with Santa Claus. It is possible to purchase them after the meeting. Photo prices you find here . Please note it is prohibited to use your own cameras, phones and other recording gadgets.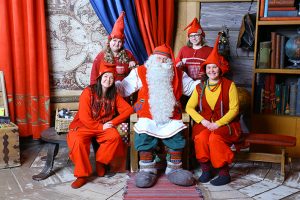 Surprise gift from Santa Claus
You can buy a gift from the Elves before the meeting and Santa Claus will give it when you meet him. It is a surprise gift that includes Something soft, something useful, something meaningful and a lot of elf spirit! Surprise gift is suitable for all ages. It is not possible to bring own gifts.
Note! You can also buy surprise gift online before the visit. More information here.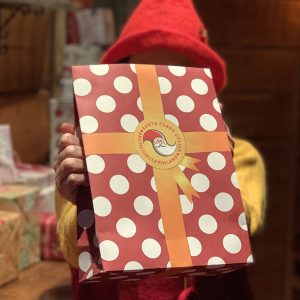 Letters
Santa Claus is happy to receive letters, drawings etc. directly when you meet him. Please note that it is not possible to bring letters or other items to the meeting in advance.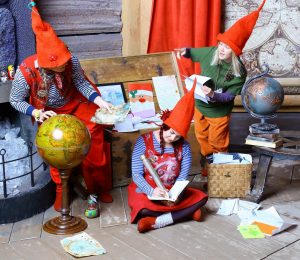 Vip meeting with Santa Claus
For those who want to make their visit even more special and individual and avoid all the queues we also offer Vip meeting with Santa Claus. One of the elves will take you to meet Santa Claus directly without queueing and you can spend longer time with Santa Claus. You can also personalize your visit by sending us information about your family in advance. You will get A4- size photo and Internet download including all the digital photos and video of the meeting. You can also elfify yourself with the elf hats we give you! Please find detailed information about the Vip meeting here.
For bookings (also private group bookings)  and inquiries please contact: info@santaclausoffice.com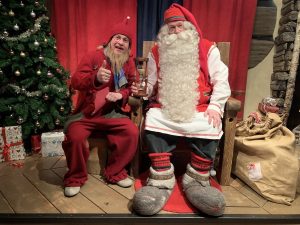 Questions?
If you have any questions regarding meeting Santa Claus please contact: info@santaclausoffice.com