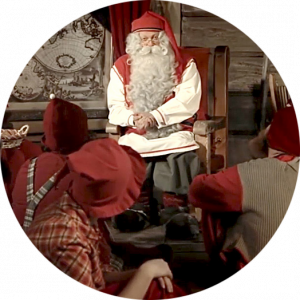 You can order a video greeting from Santa Claus. The greeting will be filmed by our Elves here at the Santa Claus Office exclusively for you. The video is tailored with the information you provide to us.
Video greeting from Santa Claus is a perfect way to surprise your family or friends!
How to order:
Fill out the order form
Santa Claus Office will contact you and confirm your order
Complete your purchase by using a payment link provided by Santa Claus Office
Santa Claus Office sends you a download link for the video
The duration of the greeting is about 2-5 minutes and it is available in English or Finnish. Available for a limited time. Delivery in 3-5 days.